When you decide to hire a pressure washing business the task can be a bit overwhelming, especially if you've never hired one before. What do you look for? How do you know if a company is legit or not? What is a reasonable rate? These are all great questions that should be asked.
It might take a few tries to hire a pressure washing business but once you find the right one you'll stick with them for the long haul. A reliable company should make you feel good about your decision to hire them all across the board. If you have questions, do not be afraid to ask them.
Speaking of questions, there are a few things you truly need to know before hiring a pressure washing service and that's what we're going to talk about here. You're the boss when it comes to cleaning services being performed on your property.
Do They Offer Free Estimates?
This is something that all reputable pressure washing businesses offer to their potential clients. What it does is show that the company believes in transparency. It's important to them that you don't have any financial surprises tossed your way at the completion of the project.
Companies that offer free estimates typically have competitive rates, too.
Do You Want to Hire a Pressure Washing Business That Uses Biodegradeable Detergents?
If this is something that is important to you make sure you ask the company before hiring them. Many pressure washing business teams do use eco-friendly detergents but there are a few who do not. Perhaps, you need biodegradable detergents due to health reasons or you have children and pets.
Make sure to specify these details to the pressure washing business so they know exactly how to serve you.
The Pressure Washing Business Only Has a Few Years on the Job
Lack of experience isn't always a deal-breaker but before you go and hire this wet-behind-the-ears company do a little research and check out their reputation within your community. Ask your friends and co-workers about the company and do some investigating on the internet. There are plenty of reviews sites that you can use to get a little background information from such as the Better Business Bureau.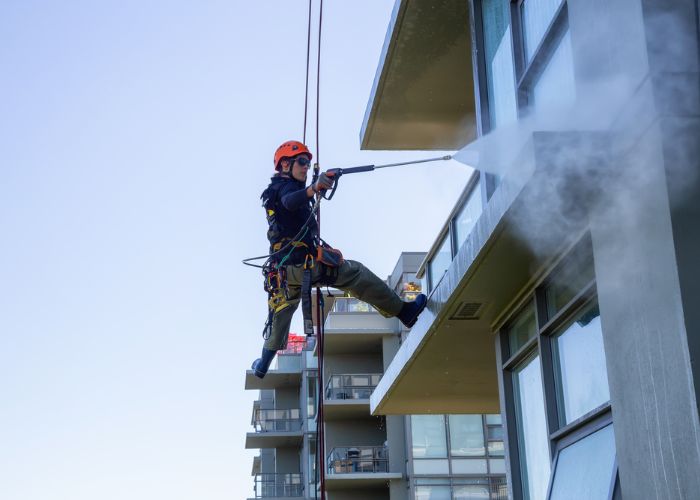 If the pressure washing business has little to no reviews online you may want to call them yourself and conduct an interview before writing them off. However, if they have bad reviews and have shown no intention of making things right with their customers, we recommend that you steer clear and hire another pressure washing business.