If you're looking for some fun and downright thrilling things to do in Coventry, RI, you certainly have plenty of options! The city and its surrounding areas offer visitors and residents a wide range of attractions and planned events throughout the year, perfect for singles and families alike. Check out this quick list of 7 thrilling and adventurous things to do in Coventry, RI, as early as this weekend, so you can make your plans and not miss out on the fun!
1. Launch Trampoline Park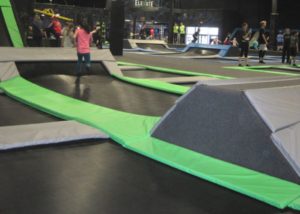 Launch Trampoline Park is an indoor amusement park offering trampolines available for open use, as well as scheduled dodgeball games and exercise classes. There is also a small bowling alley with large-screen TVs and a lounge area for those who prefer to stay on the ground! To check out the facility, visit their website at https://launchtrampolinepark.com/warwick/.
2. Stepping Stone Ranch
If your idea of thrills is to enjoy a great horseback ride, be sure to visit Stepping Stone Ranch. This combination boarding facility and ranch offers riding lessons designed for all ages, so you can learn how to control your horse while also enjoying some outdoor fun. For more information, visit their website at https://www.steppingstoneranch.com/.
3. Wacky Walk Scavenger Hunt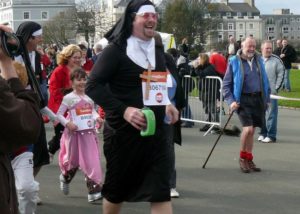 If you're ready to get out of the house and make new friends, check out the Wacky Walk scavenger hunts, scheduled regularly throughout the year. These hunts have you use your smartphone to explore the city streets while hunting down items on your list. For tickets and upcoming hunts, visit https://www.wackywalks.com/.
4. Maxwell Mays Wildlife Refuge
For those who find the outdoors thrilling, be sure to check out the Maxwell Mays Wildlife Refuge in Coventry! This attraction offers over 3 miles of hiking trails in over 295 acres of natural beauty. You can often spot any number of birds during your walk as well as foxes, coyotes, and lots of deer.For directions and other vital info, visit https://asri.org/hike/wildliferefuges/maxwell-mays-wildlife-refuge.html.
5. Mobile Quest STEM Center
Nothing is more thrilling than learning about the world around us, which is what you can do with the kids at the Mobile Quest STEM Center! This center offers lots of hands-on, interactive exhibits designed to both educate and entertain. For current hours and admission pricing, visit https://www.mobilequestadventures.com/.
6. Tangy's Archery Lanes
If you love target practice and classic archery, visit Tangy's Archery Lanes. Whether it's to improve your hunting skills or you're just looking to have some fun, Tangy's provides a safe environment for everyone. You can sign up for classes or just rent a lane and work on your aim on your own. For more information, visit http://www.tangysarchery.com/.
7. Factory of Terror
Typically open only during the Halloween season, the Factory of Terror is a must-see for anyone who wants a few thrills! More than just your average haunted house, you'll delight in the horrors you can find only at this great spot in Coventry. For current hours and any COVID-19 restrictions and requirements, visit their website at https://www.factoryofterror.com/.
Rhode Island Power Washing and Roof Cleaning is happy to provide this short list of things to do in Coventry, RI, to our readers and even more proud of the services offered by our power washing contractors in Coventry, Rhode Island. With so many great attractions and areas to visit and enjoy in Coventry, why waste your weekends power washing your home or business? For affordable, reliable pressure washing services, give us a call and let us handle it instead. We offer a range of pressure washing services and guarantee all our work to last. To find out more, give us a call today.