The time has come. You are wondering whether you need to hire someone to power wash your house or not. You've never had it done before and to be honest, your property is looking a little lackluster, especially from the curb. Are there really benefits to house power washing?
Our short answer is 'yes"! Power washing your house is one of the wisest things any homeowner can do. It not only boosts curb appeal (which is especially great if you want to sell your property) but it complements your lawn, fence, and other outdoor decorations. There are actually 5 big benefits to power washing a house and we're going to discuss them here.
Power washing your house removes years of dirt and debris from your siding that you never realized was there because you're so used to seeing it. You'll be surprised by the actual color of your paint once pressure washing has commenced. You'll be happy you decided to do this.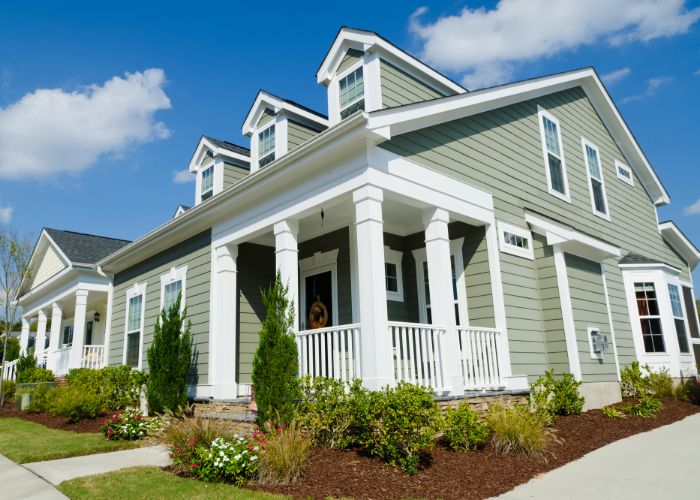 House Power Washing Adds Curb Appeal
We know we sound like a broken record here but it's true. Giving the exteriors of your house a good scrub down makes it look so much better from the street. If you are trying to sell your property you are definitely going to want to hire a professional pressure washing service.
Rids Your Surfaces of Bacteria
Mold, mildew, and algae can all take up residence on the siding of your house. Your roof, gutters, and windows can also be affected. Professional house power washing can nip these microbial colonies in the bud.
Power Washing Your House Protects Your Investment 
Dirt and other organic debris from the outside elements can breakdown your siding, wood, brick, etc. The detergents used in power washing help wash away materials that deteriorate the exterior of your house.
Animal & Bird Waste is Hard To Remove Without Pressure Washing
Not only is cleaning animal waste off the sides of your house an unenjoyable experience it is also hard to do without a high-pressure source of water. Your roof probably has the most waste on it from birds flying over. Power washing will take care of it!
Power Washing Your House Prevents Injury
There can be some very slippery substances on your steps, porch, and patio areas that need to be washed away to prevent slips and falls. High-quality pressure washing services can cut through grease, wax, and elemental build-up that can be hazardous to your health.